Are you looking to have a professional done walkway, driveway, or patio with Suffolk County brick pavers? When you're looking to increase the curb appeal of your home, brick pavers can really do the trick. They provide a very rustic and classy look that most other materials don't offer. There is some maintenance involved when you look into using brick pavers at your home, but it's not too complicated. Here are some simple tricks to help increase the lifespan of your new brick paver installation.
Suffolk County Brick Pavers Maintenance
It's recommended that brick pavers be cleaned around twice a year. This can be done easily with a pressure washer. Be sure that you do a thorough job and really clean off the whole area. Another aspect of maintaining your driveway, walkway, or patio is to go and remove the dirt and weeds from in between the bricks. You can fill in any loose area with sand to try and pack it all in to have a tight fit. You can use some fresh mortar to repair any cracks that you notice in the bricks and let it dry fully.
After you've gone ahead and washed the Suffolk County brick pavers, the next step is to seal them. Failure to do so will leave them exposed to the harsh conditions and you will notice the brick beginning to peel or flake. Your brick paver driveway will also likely lose a few years on it's lifespan and cost you more in the long run. Sealing is a fairly simple procedure. Be sure you get a sealer that is designed for clay brick. The sealer can either be applied with a simple pump sprayer or it can be brushed on. Your driveway, walkway, or patio will thank you for this and you'll certainly get your money's worth.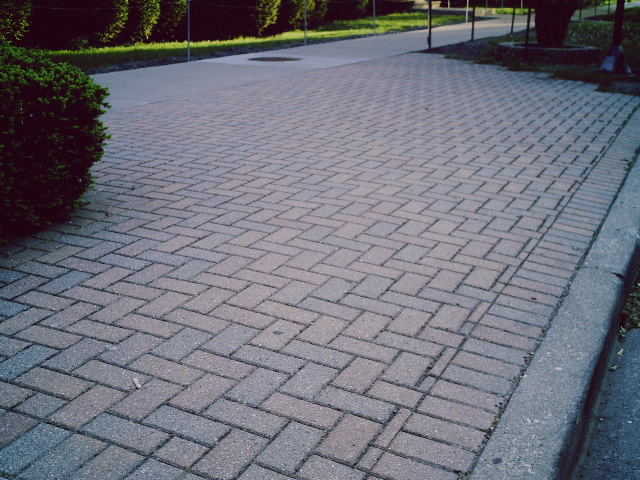 Do You Need Professionally Installed Suffolk County Brick Pavers?
Since 1925 National Asphalt Paving has been a trustworthy name in Suffolk County brick pavers installation. They perform exceptional quality paving work on patios, walkways, driveways, private roads, and more! For information on their services, contact them today (631)208-1570 or visit the website!
Suffolk County Driveway Paving Home Page