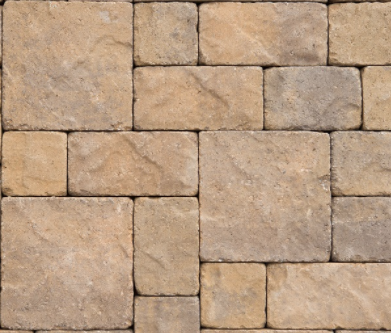 Are you interested in installing pavers on your Suffolk County NY property? Concrete was the most popular choice for Suffolk County NY driveways, walkways, and patios for many years until paving stones took over. Below are some great advantages that pavers have over concrete:
Advantages of Pavers for Driveways, Walkways, or Patios
They Are Stronger and Easier to Repair:

When installed correctly, pavers are more durable and stronger than concrete in driveways. Even when they crack under years and years of service, paving stones are still easier to repair or replace. Installers may install special joints under concrete to try and prevent breakages, but the usual route is to tear out entire sections or to fill out the crack. When one paver cracks or gets damaged, you can easily take out the piece and put in a new one, without ever affecting the rest of the drive or walkway.
They Come In A Variety of Options:

Take a look at pavers and you'll be surprised at the amount of variety for designing your driveway. A driveway consisted of them is sure to bring out the curb appeal you've been looking for. Choose from cement, brick, or stone pavers, and then pick out the style, texture and size that complements your home theme. You can mix and match from a million different combinations of colors, designs and sizes to create a unique driveway for your custom home.
They Provide Better Drainage:

The Suffolk County area can get its fair share of rain and, for this reason, pavers are better than concrete for walkways and driveways. The many joints under them allow for rain to easily drain off as compared to flat concrete surfaces. The solidity and the natural features of a paver easily make it more slip-resistant than its concrete counterpart.
They Are Easier to Maintain and Clean:
Oil stains from you car can deteriorate your concrete driveway easily over time, but it's not the case with pavers. That oil stain isn't such a permanent issue when you have pavers in place. Just replace the one stained piece, or better yet, flip it over and your drive or walkway will be good as new. It's an easy fix that takes half the time and cost.
Looking for the Best Suffolk County Paver Installation Services?
National Asphalt Paving has been the most trusted Suffolk County paver installation company for many years. We specialize in installing pavers as well as all phases of asphalt paving, including concrete work from patios and driveways to private roads and walkways. If you would like more information concerning our products, give us a call at  (631) 208-1570 or visit the website.
Suffolk County Driveway Paving Home Page