Suffolk County Asphalt Repair | 6 Signs Your Asphalt Needs Repair
Let's face it this winter has been rough on local drivers. The wintry freeze and thawing cycle have left many serious potholes on all area roads. Have you been searching for a Suffolk County Asphalt Repair company that will provide all your asphalt needs? It may be time to contact a Long Island Residential Paving contractor. National Asphalt Paving services residential jobs as well as commercial and industrial. Our skilled team of professional contractors use the most up to date equipment. We do standard paving jobs to elaborate custom masonry jobs, we do it all and deliver the job on time and on budget.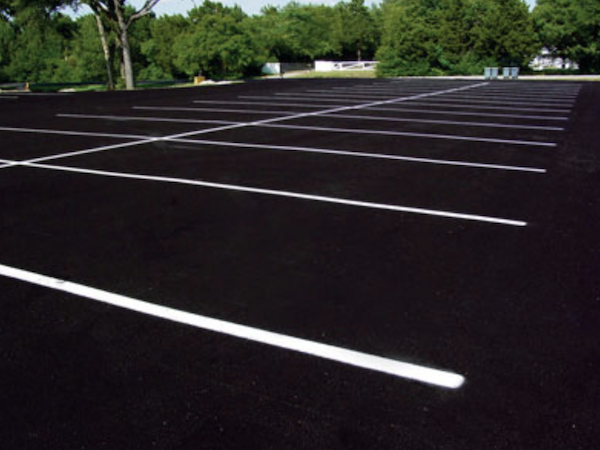 These are a few signs that your asphalt driveway may be in need of repair.
1. Suffolk County Asphalt Repair | Too Many Cracks
These cracks are shallow, but often require a full depth renovation to remedy. Not every crack requires immediate repair, but if you see a crack that's wider than a half of an inch, call a professional paving contractor.
2. Suffolk County Asphalt Repair | Buckling Asphalt
A buckled asphalt usually occurs with heavy vehicles or inadequate foundation. You can just touch it up, but checking with a professional would be your best bet to get the job done right.
3. Suffolk County Asphalt Repair | Problems draining water
When you are seeing puddles remaining on your driveway, it may be time to contact an asphalt repair contractor. If moisture remains on your asphalt, it can trickle between the surface and affect binding agents. Working and fixing these problems can reduce your risk of potholes, cracks and other damages to your home.
4. Suffolk County Asphalt Repair | Sinking Driveway
When professional contractors pour asphalt onto your driveway, they put it on top of crushed stones. Your driveway may begin to sink, when this base erodes. This can also be a sign that your gutters need repairing. It may be wise to check out where your downspouts are placing the water as it rains. Your asphalt driveway may need some repair, too.
5. Suffolk County Asphalt Repair | Potholes
Potholes are the biggest problem in any parking area. They are in the streets as you drive or even in your driveway where you park. There is a safety concern. Water seeps into the cracks or holes and sit there during the winter, as it freezes it will expand therefore making the holes bigger and more dangerous. As this continues it cause more and more potholes.
6. Suffolk County Asphalt Repair | Stains and Fading and Discoloration
Cars that are on the driveway flush fluids, which contain chemicals and therefore sit in your driveway and stain the surface. UV rays from the sun can also turn black asphalt to a gray color overtime. Regular sealcoating can help prevent damage and discoloration on your driveway. A professional contractor can survey and see what is needed for your driveway. At a certain time you may need to consider resurfacing the pavement with new asphalt.
It may be time to contact a Suffolk County Asphalt Repair contractor. National Asphalt Paving are the experts and can provide the needs to protect you and your home. They have been help homeowners for many years. We offer a range of options to help your asphalt surfaces improve after a harsh winter and can also provide protection for your driveway against future storms.
If you are interested in having asphalt paving added to your driveway or parking facility it might be time to contact a Suffolk County Asphalt Repair. Contact National Asphalt Paving today to set up an appointment and get started protecting your surfaces from any harsh weather. Give us a call at 631-208-1570 or come and take a look at our website. You will not be disappointed.