When you have potholes, you need Suffolk County driveway repair. Potholes are unsightly, make driving difficult, and can wreak havoc on your car. If you have to drive around a pothole everyday, it makes your driving path incredibly inconvenient. This problem will only get worse if you allow it to sit there unattended. Spring is here and will make that driveway even worse if you don't get it fixed. Still unconvinced? Let us go into a little more detail to say why you should fix up that pothole as soon as possible.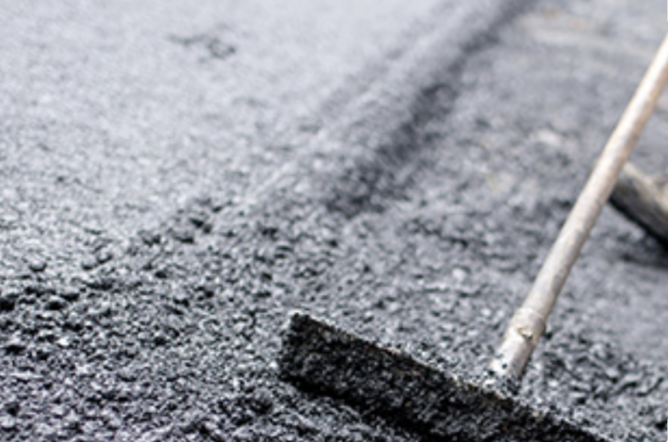 Potholes Make Driving Difficult | Suffolk County Driveway Repair
Potholes have been known as one of the greatest plagues of the northeast United States. When you have to swerve your car around the already limited space you have for your car, the drive isn't pretty. You also know it's inevitable to hit that hole every once in a while, which hurts your car, the tires, and the passengers. When you leave or get home, you don't need the added stress of avoiding a hole in the pavement. You want quick and easy access to your home, and a smooth trip to get out and on with your day.
Potholes Look Terrible
You know that where one pothole starts, more usually join. These dents and holes make the pavement unsightly to you, your family, and your neighbors. You don't want an ugly path to lead to the rest of your comfortable home. Again, this shouldn't be something that adds stress or discomfort. It's satisfying to drive onto a smooth, problem free path, and see that easy path next to your lovely home. Get them fixed soon so you don't have to look at that mess anymore.
Potholes Are Hard to Walk Around | Suffolk County Driveway Repair
Not only do you have to worry about your driving path, it's also difficult to walk to your car, or have your kids play on the driveway. When you have holes in the pavement, it's a risk for anyone to run around and play on it. Maybe you have a basketball hoop there, or the kids ride their bikes or play hopscotch in that area. The last thing you want is a messy hole tripping people up. Getting potholes filled will make your driving and walking path a lot smoother.
Potholes Only Get Worse
Potholes typically form due to excessive standing water that penetrates the pavement. Once the hole forms, the problem only continues to grow. Especially during the rainy seasons, this hole will fill with water and continue to crack, deepen, and widen. The longer you leave it alone, the bigger the hole becomes. It's best to address the problem earlier to make your life a lot easier. You'll also only be paying for a larger problem the longer you leave it. Consider sealcoating your driveway every few years as well to prevent potholes and cracks. It will help the pavement last longer and prevent problems from growing.
Potholes Are Easy to Fix | Suffolk County Driveway Repair
When you hire the right paving contractors, potholes can be filled very easily. The job will only take the afternoon, even if you reseal the entire driveway while you're at it, it should only take a day or two. It's not a long drawn out process, the right contractors can make the whole process stress free and manageable for you.
Want to Get Rid of Those Potholes?
When you need a Suffolk County driveway repair, National Asphalt Paving can help. Servicing the area since 1925, we take pride in our outstanding services and the quality of our work. For more information, visit our website or call 631-208-1570 today.